Red Bull Soap Box Race this Sunday!
Lots of updates to tell you about.
First and foremost....if you can't make it on race day (Sept 7th 11am) then maybe you can come see the completed cart on Wednesday Sept 3rd at 2pm at TCS. The Coquitlam Now will be there taking photo's of it, but we'll hang around for everyone that is there. If you can't make it for that time, then check Breakfast Television on Friday morning (Sept 5th) for our live interview!!! Thanks to the D-shifters that are hanging in for us. And if you still can't make the time to catch us there, then maybe we'll get some airtime during the media day on Saturday! If you can't catch a glimpse of us there, then check the Friday print of the Coquitlam Now.
Secondly, we will no longer be fund raising the day of the event.
Thirdly, the test runs are all done, and the cart is running well. It was time to attach the painted panels to the frame.
Thanks to Rayner for the paint job...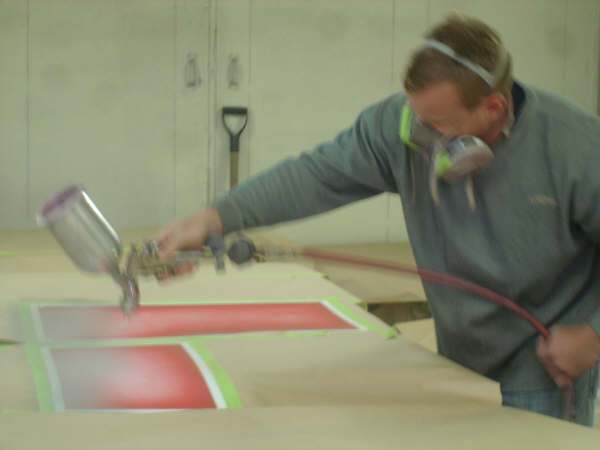 This is what the panels look like once Rayner was done...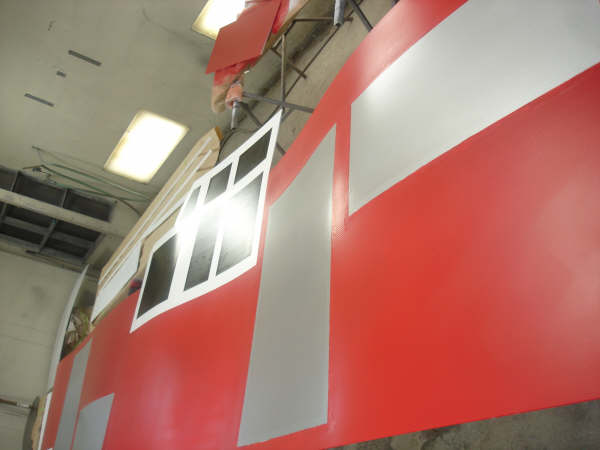 A couple decals and some pinstripes, and check out the results.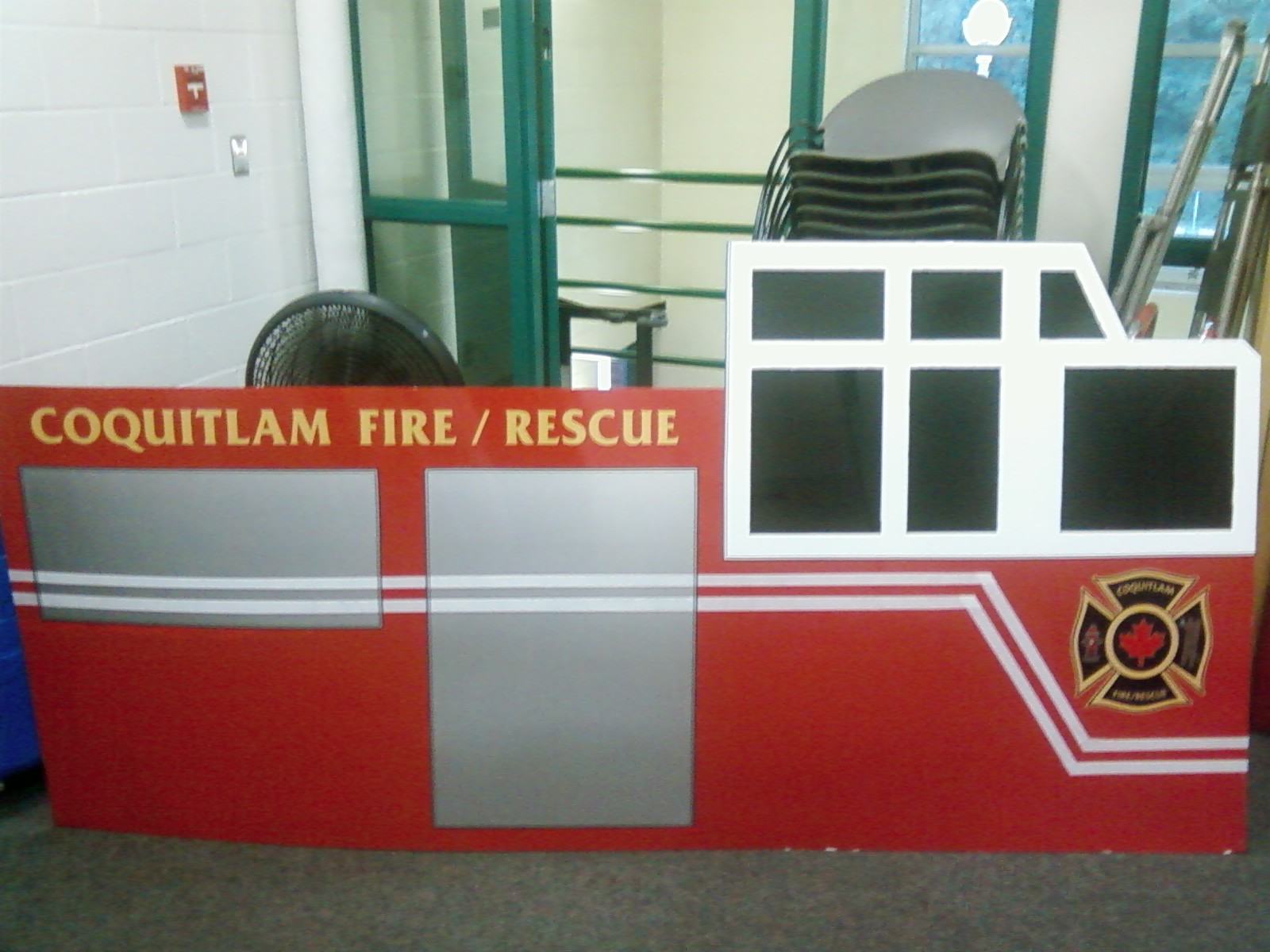 And then attached to the frame...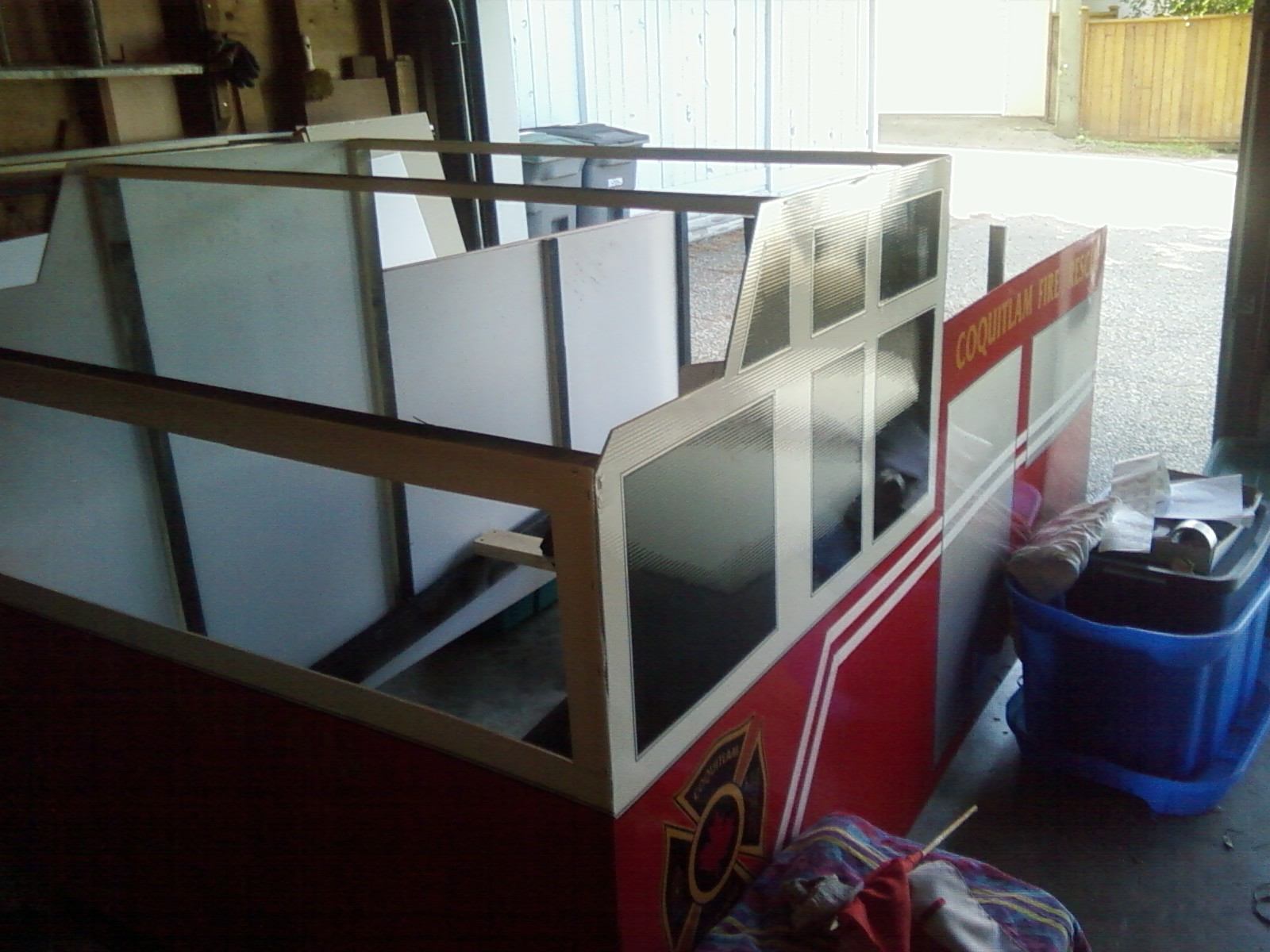 We still have lots of work to do believe it or not...there are some more decals to go on, the ladder has to be mounted, the light bar needs to mounted and wired as well, brake lights...etc!
Stay tuned for those pics...
Hope to see you all out there Race Day...(Sept 7th "C" Day "B" Night) oh, and if these pics aren't enough to get you to come watch, maybe the abundance of Red Bull girls will...or the skit that we have to perform!
Till next time,
Craig