Bike Helmet Quick Fit Guide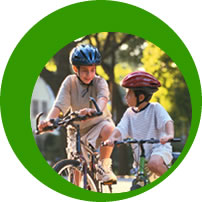 An article on the proper fitting of a bike helmet.
A proper fit is very important for the helmet to do its job properly.
Please inspect and replace your helmet when it no longer fits or shows signs of physical damage due to age.
Proper fitting helmets save lives and help prevent serious injury.
Be active, go for a ride!
Download:

bike helmet.pdf