LOCAL 1782 History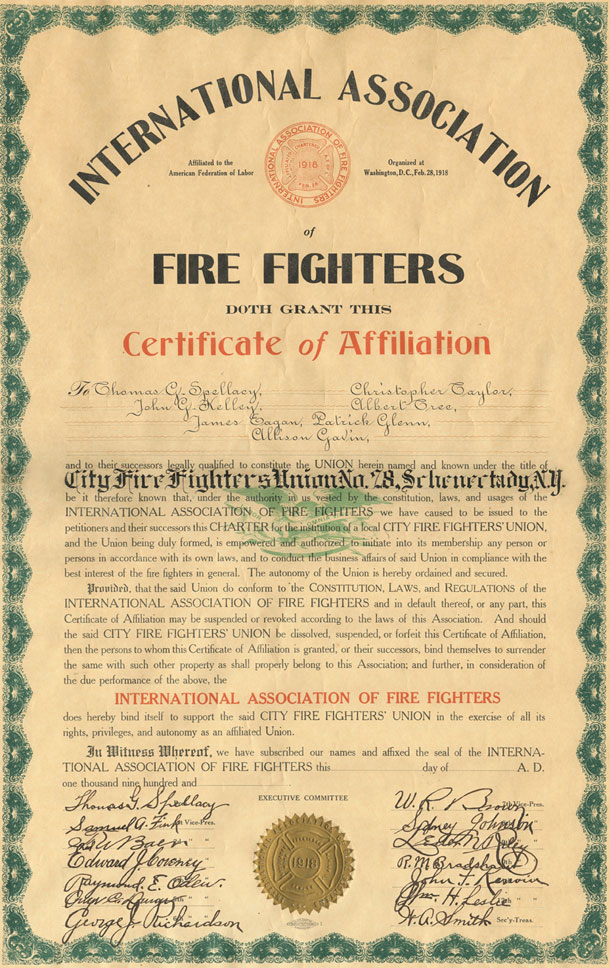 Rene Fontaine John R' Mitchell John C. Gibson Gordon R Anderson Robert T. Macdonald
(treasurer) (secretary) (President) IAFF Vice President (Trustee)
Officers of local 1782, Coquitlam BC are shown with sixth District V.P. Gordon R. Anderson as an IAFF Charter was granted July 8th, 1968. A full time fire department was established in the City of Coquitlam. The members were organized by vice president Anderson and received their first contract which provides a 42 hour work week and a salary schedule similar to the Vancouver Fire Department. From left are Rene Fontaine (treasurer) John R' Mitchell (secretary) John C. Gibson (President) Vice President Anderson and Robert T. Macdonald Trustee. That day a group of nineteen men proudly joined the International Association of Firefighters.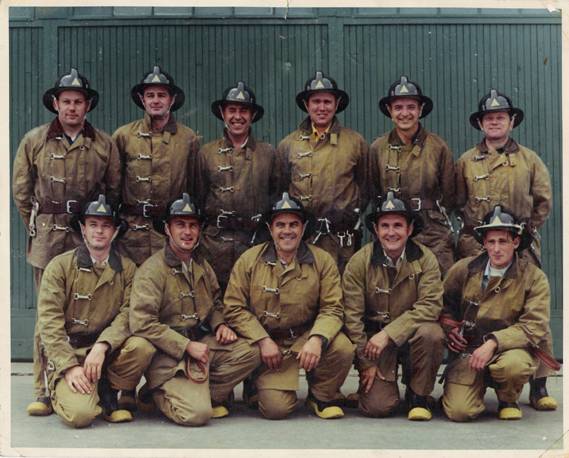 Local 1782 Firefighters

Front row: Douglas Johnson, Maurice Boisse, Vern (Bernard) Proulx, Rene Fontaine, John Mitchel

Back row: Bill (William) Marshall, Jim (James) Morgan, Kenneth Nichols, John Gibson, Dick (Richard) Ortner, Alex Blake

Missing are: Mathew Bond Robert Macdonald
From that day forward we have been known as Coquitlam Fire Fighters LOCAL 1782. Many of these men carried on as leaders both in the Union and later the Administration of the Fire Department for what was then the District of Coquitlam.
On April 01 1988 the Essondale Fire department ceased to exist and ten of it's members were hired by the District of Coquitlam.
Local 1782 have become over the years more and more politically active, collaborating with the BC Professional Fire Fighters Association, the International Association of Firefighters andother Locals.
Political action has most recently, at the municipal level, contributed to the replacement of the Fire department's 20 plus year radio system and the addition of a new 3 person Engine Company at the Town Center Station; Local 1782 now stands at 143 members. We have achieved these much needed safety improvements through a mutual trust and respect and as such, Local 1782 's executive has an impeccable relationship with our political leaders.