Coquitlam Firefighter's Political Action Committee
The Political Action Committee (PAC) has been established to lobby local politicians on issues specifically related to Coquitlam Firefighters, BC Firefighters and our Canadian affiliates.
For more information please contact Gary Sehn, PAC chairperson, at: keegan.gorgon@gmail.com
Members can click here for Local 1782's PAC Policy
Wilson, Zarrillo win Coquitlam council byelection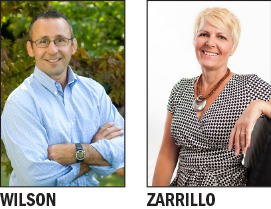 Two union-endorsed candidates with little municipal government experience edged out two former incumbents for Coquitlam city council seats Saturday. The byelection results came in just before 9 p.m., with former Olympic wrestler Chris Wilson, the executive director of Tri-Cities' KidSport, and businesswoman Bonita Zarrillo winning all 13 polls.

Page Last Updated: Jan 15, 2014 (10:55:00)